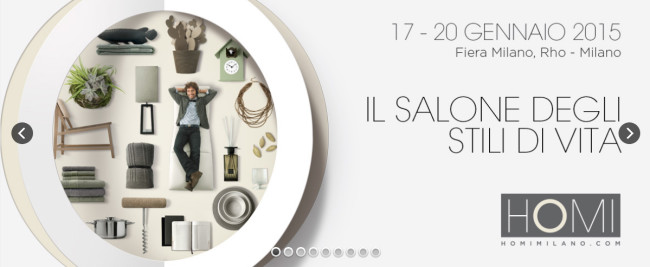 Presenti Homi Rho Milano 17 20 Gennaio 2015
LA MAGNIFICA FORMA
Pad. 1 – Stand R19
In continuità con la sperimentazione avviata nelle prime due edizioni, nella nuova edizione di gennaio 2015 si proseguirà nella ricerca per l'identificazione di uno stile dell'abitare italiano che superi le famose, ma ormai in fase di stanchezza, formule delle nostre produzioni di arredi.
Si cercherà un nuovo e originale rilancio aggiungendo alla dimensione contemporanea il riferimento al genius loci dei nostri territori, al loro paesaggio, al patrimonio artistico espresso in maniera così varia e trasversale. Saranno ancora una volta chiamati dei designer di chiara fama a ideare cinque spazi abitativi , ciascuno dedicato ad un luogo di 5 differenti regioni ( Lombardia, Toscana, Lazio, Campania, Sicilia), per esaltarne il carattere identitario e l'unicità: la mostra potrà anche rappresentare un contributo al previsto rilancio del turismo culturale e del sistema dell'accoglienza.
Mostra a cura di Anna Del Gatto
This entry was posted on Tuesday, January 13th, 2015 at 11:48
You can follow any responses to this entry through the RSS 2.0 feed.
Posted in: News & Press